Wang Feng is in hospital
 Wang Feng had basked in three photographs of his own atomization, saying that he drank too much at a successful feast, resulting in acute pharyngitis and almost hoarse voice. Photo of Wang Feng transmission liquid atomization, finger ring is to steal the spotlight.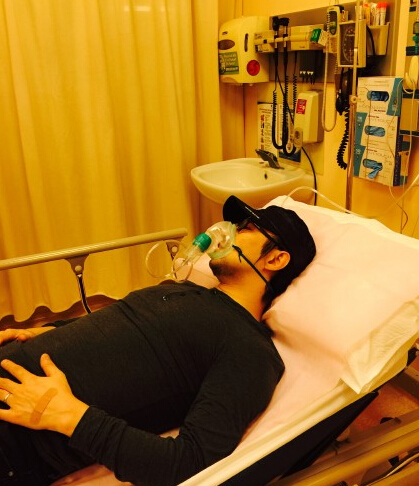 Wang Feng is in hospital
Netizens have commented, I wish you a speedy recovery of gas "and" don't go, have a good rest "some people laugh" lying on the bed with a cool hat glasses".
Wang Feng micro-blog screenshot